By Kym Campbell, BSc. | Updated April 18th, 2023
The problem with PCOS salad recipes is that there are too many to choose from. I've got more than 30 to choose from in my PCOS meal planner.
If you're suffering from decision fatigue, try one of the three recipes I've shared here. These are some of my favorites. They're especially good to try if you're new to a PCOS-friendly diet.
For more recipes, download this free 3-Day Meal Plan and sign-up for my next free 30-Day PCOS Diet Challenge.
How to Create Perfect Salads for PCOS
There are many good salads for PCOS. But some are truly great for managing symptoms. Here's how to make the best PCOS salads.
PCOS Salad Recipes
Here are three healthy salads for PCOS that put the tips above into practice.
When making any of these PCOS-friendly salads, I recommend making big batches. That way, you can enjoy them over several meals while also reducing time spent in the kitchen. Of course, it's best to store the dressing separately to keep the salad from going soggy.
This Guacamole Chicken Salad is a nice entry-level salad. I'm a low-talent, reluctant cook. But this one's easy, even for me. If you have leftover cooked chicken and quinoa, it takes minutes to throw together. You can make this an even lower-carb meal by excluding the quinoa. This can be helpful if, like me, you have terrible insulin sensitivity.
This Asian Chicken Slaw contains a lot of prebiotic-rich ingredients which is great for supporting gut health. As I explain in my PCOS natural treatment article, improving gut health is key to managing PCOS successfully.
This Sweet Potato Noodle Salad is perfect for preventing cravings. That's because it's higher in low-glycemic, carbohydrate-rich ingredients. This recipe is best paired with some protein and fat as doing so improves the glycemic load of the salad. Your friends and family will be happy to share this tasty, colorful dish.
PCOS Success Stories
One thing that's clear from my free 30-Day PCOS Diet Challenge is that the same dietary changes recommended above are good for all types of PCOS. You can see this among the many PCOS success stories this program continues to accumulate.
If taking on a 30-day challenge seems like too much right now, then download this free 3-Day Meal Plan instead. It's a nice way to get started.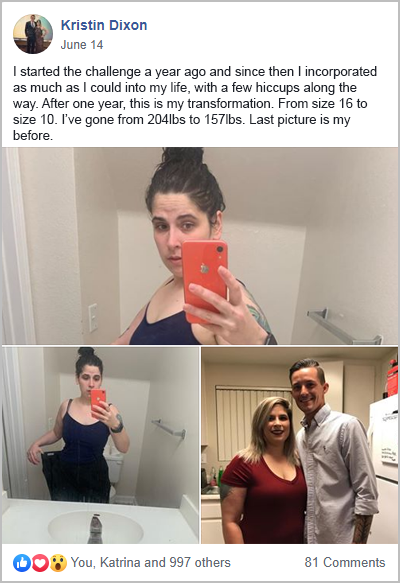 Author
Combining rigorous science and clinical advice with a pragmatic approach to habit change, Kym is on a mission to show other women how to take back control of their health and fertility. Read more about Kym and her team here.

Quick Disclosure: Some of the links on this page may be affiliate links. This means that when you use them to purchase something, it won't cost you more but I may get paid a commission for referring you. In order to avoid any prejudice, I only recommend products that I personally use or would have recommended anyways.